Dangerous & Defective Products
When Intended Product Use Results In Unintended Harm And Injuries
What Are Dangerous and Defective Products?​
Whenever a product with a known or unknown defect harms users by causing either injury or illness, users suffer the most direct consequences. Dangerous and defective products cause immense pain and suffering for users, drastically reducing quality of life.
Dangerous and defective products can fall into several different, but relevant categories. The product could have imperfections, suffer manufacturing and design defects, be used inappropriately due to faulty instructions, or even be dangerous for their intended use.
Whether knowingly or unknowingly, the companies that distribute these dangerous and defective products harm users in their pursuit of profits. Impacted individuals can fight back for justice.
Still, not every product that causes injury meets the criteria for being labeled as defective or dangerous.​
Dangerous & Defective Products
Injury: Tinnitus & Hearing Loss
Defective earplugs failed to protect users, causing extensive hearing loss and tinnitus. Thousands of servicemembers and veterans have selected justice and are fighting back against 3M.
Injury: Non-Hodgkin's Lymphoma

Roundup Weedkiller users who were repeatedly exposed to the harmful ingredients are reporting high cancer rates. Now they are fighting back against Bayer for justice.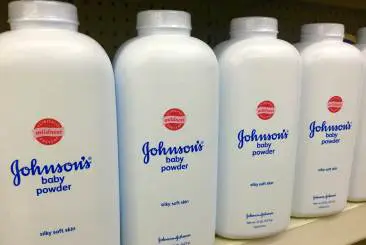 Injury: Ovarian Cancer
After covering up the harmful side-effects of regular talcum powder use for decades, Johnson & Johnson finds itself the target of those suffering cancer as a result of its product.
Injury: Nicotine Addiction and Lung Damage


The exploding popularity of e-cigarettes and vaping led to high teen addiction rates and severe lung damage. Now, impacted individuals and their families are fighting back against JUUL for justice.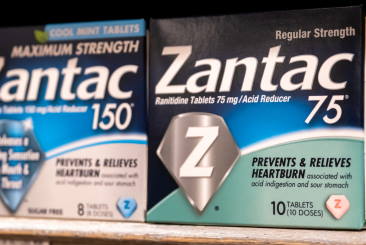 Injury: Breast Cancer


The popular antacid drug ZANTAC was found to have dangerous levels of a carcinogen and it is believed that the manufacturers knew this without disclosing the risks to consumers.



Injury: Eye Damage & Blindness


This bladder medication has been marketed as safe for decades yet new research points to risks of eye damage and blindness and the manufacturers are accused of withholding this information from consumers.


Dangerous and Defective Product categories
Not every product that causes injury meets the criteria for being labeled as defective or dangerous.
In order to claim compensation, negligence must be proven. In regards to products negligence relates to product design, product manufacturing or a failure to warn appropriately about a product.
The area of law that applies is called defective products, product liability or strict products liability and there are 3 categories that product liability cases can fall into:
Design Defects: This type of claim applies when a product's design is defective or dangerous. Even a perfectly made product can cause harm to a user if there is a defect in the design. A product is labelled 'inherently' dangerous if it does not perform as expected when used in its intended manner and causes harm to the user because of this outcome.
Failure to warn/provide adequate instructions: This type of claim is also commonly called "marketing defects,". Although the product may have been properly designed, it did not have the correct instructions or warnings. This lack of guidance and information made the product unreasonably dangerous to its intended users.
Manufacturing defect: This type of claim focuses on defects of the product due to errors in its manufacturing. Although the design of the product was safe after being manufactured the end result did not reflect the original design. These types of defects may then cause the product to malfunction which can result in harm or injury to users.
How Can I Take Action If I Have Been Harmed?
Product Liability cases against dangerous and defective products require many different legal components and can become very complex.
It is important that you speak to an experienced attorney in this field of law who can advise you on the best course of action for your unique circumstances.
Contact us today and we can help get you started with a free case review. After our review we will better understand your needs and will be able to provide you with an experienced legal team for your specific case.