Questions?
Our specialists are ready when you are.

What will this cost me?
Any payment is only guaranteed by our success. Our costs are based on the standard nationwide fee and we receive nothing unless a settlement is reached.
Are there any risks when receiving a free consultation?
Our case reviews are risk-free. We provide the advice you need to help you understand your options.
• You will never be required to travel.
• Your doctor or medical facility won't be harmed.
• Your government assistance or disability won't be affected.
Will I be required to do any additional work?
Our attorneys handle all record requests.
What happens after I submit a form?
An advocate will reach out with more information about available resources.
Is this a class action?
A class-action lawsuit involves multiple plaintiffs who have experienced the same injury from the same defendant. Mass tort lawsuits differ from class-action lawsuits because although the plaintiffs have all been injured by the same defendant or defendants, their injuries may not be the same. Each plaintiff will still need to prove their facts and injury or injuries caused by the defendant.
Who are you?
We are a free legal consultation for people injured by dangerous drugs and medical devices.
Are you eligible for compensation? Find out now!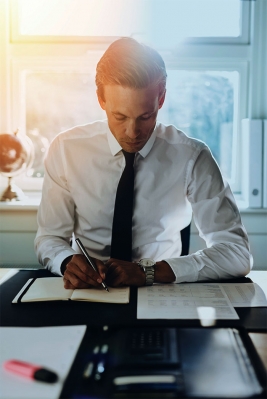 By clicking the Submit button, I consent to being contacted by Select Justice, LLC or LeadClient, Inc. or a law firm at the number I provided. I also consent to receiving advertisements and telemarketing messages by text message or pre-recorded call, either of which may be dialed by an autodialer. I acknowledge that my consent is not required for purchase, that standard message and data rates apply, and that clicking Submit constitutes my electronic signature for my consent to being contacted and my agreement to the Terms and Conditions.
Submitting this form and the information contained therein does not establish an attorney-client relationship. The information submitted may be reviewed by more than one attorney and/or law firm. By submitting this form, you understand any information received in response to this questionnaire is general information for which there will be no charge. You further acknowledge that the law for each state may vary, and therefore, you will not rely upon this information as legal advice. Since this matter may require advice regarding your home state, local counsel may be contacted for referral of this matter. By clicking Submit, you acknowledge that the information viewed is advertising and you agree to receive future advertisements from Select Justice and/or its partners.
DO NOT STOP TAKING A PRESCRIBED MEDICATION WITHOUT FIRST CONSULTING WITH YOUR DOCTOR. DISCONTINUING A PRESCRIBED MEDICATION WITHOUT YOUR DOCTOR'S ADVICE CAN RESULT IN INJURY OR DEATH
© Select Justice 2015 - 2019 Terms & Conditions Privacy Policy