Last Updated:
February 9, 2021
What Are Intra-Aortic Balloon Pumps?
Intra-aortic balloon pumps are medical devices that are inserted into the aorta of a patient to aid in the body's control of blood flow. They are commonly implanted on a temporary basis for patients with a heart that either sends too much or not enough blood into the body.

Common conditions that may require an intra-aortic balloon pump include cardiac arrhythmia, in which the heart beats in an irregular pattern, myocarditis, where an infection occurs in the heart muscles or tissue, or as part of a post-operation aid for patients recovering from bypass surgeries near the heart.

Intra-aortic balloon pumps are installed by making an incision in the leg, then pushing a catheter from the leg up into the aorta, where the device stays. While installed, an external system informs the device when to inflate and constrict vessels and when to deflate and allow more blood to flow.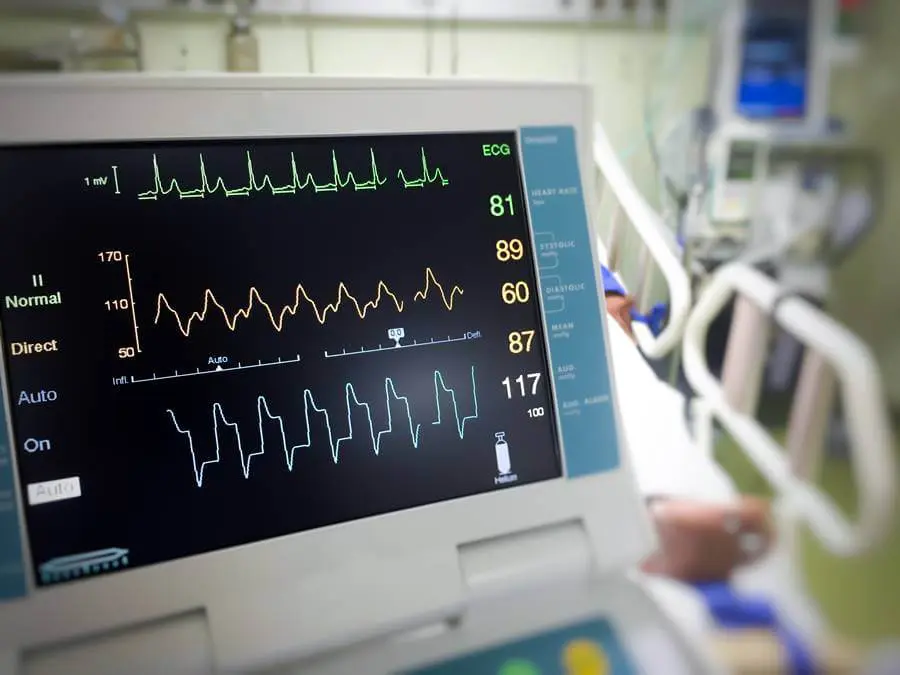 Intra Aortic Balloon Pump Injury
Intra-Aortic Balloon Pumps Lawsuits
There are patients who have unwittingly been implanted with an intra-aortic balloon pump that has defective batteries and their life may be lost without warning as the device fails randomly and without warning.

Where possible, medical professionals should amend any damages that may reasonably arise from a failure to properly implement a medical device. Sometimes, however, doctors do not know all of the risks. When a corporation puts forth a medical device designed to lay in the largest and most vital artery in the body it is assumed that the device has been rigorously tested for defects and issues.

The victims of these failures are often uninformed, the unwitting medical professionals often did not know that the manufacturer did not produce a safe device. The tragic conclusion of many of these stories of deaths, or lifelong complications is one that comes with little warning or expectation.

In the instance where a device has injured or killed a patient because it was fundamentally defective, something more than medical procedures can step in to help. Litigation can provide an avenue by which to compensate patients who may have to spend the rest of their lives trying to undo the damage they received. Litigation can also provide relief from medical bills and funeral expenses left after a loved one suddenly and tragically passes away.
Intra-Aortic Balloon Pump Risks
Though intra-aortic balloon pumps are a useful medical device for preserving blood flow in patients, they are not without risks. A 2017 study found that "The majority of vascular complications were limb ischemia, bleeding or mesenteric ischemia. The overall incidence of vascular complications ranged from 0.94% to 31.1%."
At worst, one in three patients may experience some type of complication associated with an intra-aortic balloon pump. The odds for a patient can be somewhat worsened if they exhibit some of the risk factors including:
Diabetes
Peripheral vascular disease
Hypertension
Smoking
Fill in A Survey

Find out if you qualify to compensation

Consult With Us

We will walk you through the process

Get Started

If eligible, you are able to join a lawsuit

Types of Intra-Aortic Balloon Pump Injuries
However, there are also factors that can improve patient outcomes. According to John Hopkins Medicine, patients who reduce or stop smoking before the procedure have shown better outcomes. Better outcomes are also associated with patients who fast starting at midnight on the day of the procedure. 

Doctors can also reduce the risk of complications by doing extensive bloodwork to screen out clotting issues. Medical professionals can also use sheathless balloon insertions, which have been suggested by studies to reduce the risk of complications.

However, there is always the possibility of complications. Some of the most common intra-aortic balloon pump injuries are:


Damage from the lack of blood flow to a limb or organ (ischemia)

Injury to arteries

Rupture or leakage of the balloon

Injury to the kidneys or other organs due to incorrect positioning of the balloon.

Excess bleeding caused by low platelet count

Infection

Stroke

Many intra-aortic balloon pump injuries are innately more dangerous because of their proximity to the heart and major arteries.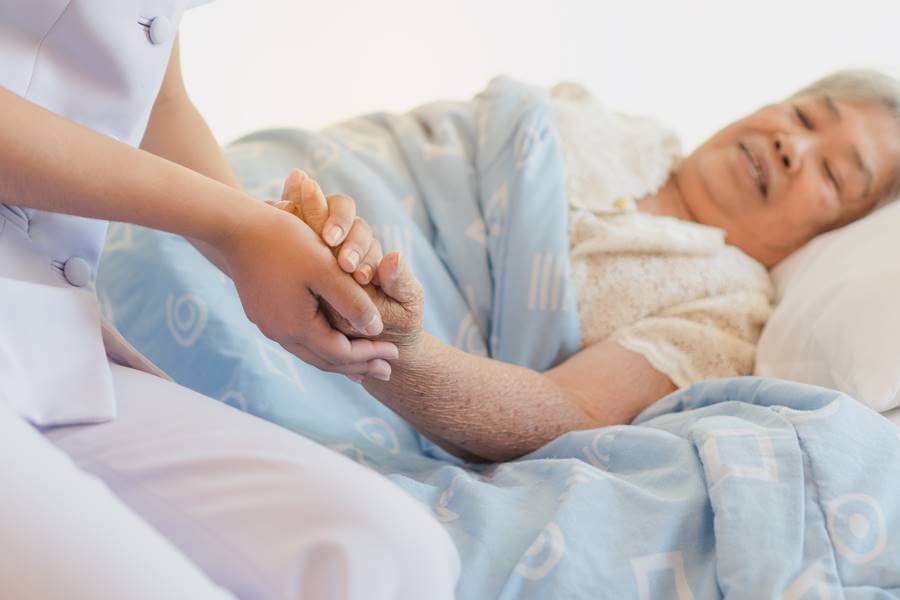 Intra Aortic Balloon Pump Injuries
Intra-Aortic Balloon Pump Device Failures
In addition to traditional injuries, in 2019 the U.S. Food and Drug Administration declared an entirely new type of intra-aortic balloon pump injuries: device failure. 

On November 19, 2019, the FDA released an update on the numerous reports about alleged failures of intra-aortic balloon pumps. In their report, the FDA confirmed that when operating on battery power, some intra-aortic pumps would spontaneously fail to operate, leading to multiple deaths and serious injury. 

The troubling part of these intra-aortic balloon pump injuries was that although there were not an overwhelming amount of failures, the failures occurred without warning and often led to serious effects occurring in seconds. One report indicated that a patient's blood pressure dropped so rapidly that they required resuscitation.
Intra-Aortic Balloon Pump Recalls
These alarming reports resulted in a recall of more than 20,000 units for defective batteries. While there was some relief that these devices had been removed, the FDA aptly stated that this was not a failure that can be forgiven when "these devices are used on critically-ill patients in health care facilities, including during transport, and any interruption in treatment can result in serious patient harm or death."

For many patients, there was simply nothing that could be done as their hearts were suddenly without aid at a crucially vulnerable time. While the Class I Recall issued by the manufacturers of the defunct products, Maquet/Datascope, has removed 20,000 defective intra-aortic balloon pumps from the stream of commerce, there may be more defective devices in hospital inventories or worse still, in the aortas of unsuspecting patients.
Intra Aortic Balloon Pump
Why Is an Intra-Aortic Balloon Pump Needed
Arrhythmia, myocarditis, and post-operative surgery. These three conditions are very frightening for patients who experience them. These states are hard to predict or prevent and they can leave an intense feeling of vulnerability as patients place their very lives in the hands of doctors. One device is used in all three of these conditions: an intra-aortic balloon pump. Unfortunately, intra-aortic balloon pump injuries can occur. 

This device is not commonly understood by patients. It is one of the dozens of nebulous devices which serve to diagnose and cure serious ailments. Unfortunately, this ignorance leaves patients at risk when intra-aortic pump injuries cause irreparable damage or even death.
What Can Be Done For Patients With Intra-Aortic Balloon Pump Injuries?
Depending on which of the intra-aortic balloon pump injuries afflicting the patient, the outlook can range from benign to fatal.

If the patient is suffering from low platelet counts, a simple blood transfusion can resolve the issue, and conditions like infections can often be treated through antibiotics or other medications.

Other issues like the various ischemia can be amended through responsive surgeries to prevent further damage and restore blood flow to the affected region. Similarly, arterial damage can be fixed if caught in time.

Unfortunately, not all of the damage can be so easily repaired. Damage sustained from a stroke-induced by an intra-aortic balloon pump may cause permanent nerve and brain damage. Likewise, organ damage caused by improper balloon positioning can result in the need for a transplant or removal of that organ.

Free Case Evaluation
If you believe you have been harmed by a healthcare professional Select Justice can help you fight for your rights and compensation.