Mormon (LDS) Church Sexual Abuse Lawsuit
Last Updated:
November 1, 2023
Over the past couple of decades, harrowing stories of sexual abuse, child abuse, and subsequent coverups have dogged some of the major religious denominations and church organizations across the United States. The Mormon church, AKA the Church of Jesus Christ of Latter-Day Saints (LDS), is no exception, having faced a series of sex abuse lawsuits and accusations against its leaders and other individuals linked to the movement. As with any organization, some of the Mormon sex abuse cases are isolated incidents. However, there are also claims that some of the abuse was institutional, either carried out by – or covered up by – senior church members. In most cases, those bringing lawsuits against the Mormon Church and its hierarchy claim that the church either failed to take the necessary steps to protect them from abuse, knew about the abuse but did nothing, or engaged in wholesale coverups to preserve the reputation of the church. 

Free Case Evaluation
If you or a loved one were a victim of improper sexual behavior by a Mormon church member, we can help you fight for your rights and compensation.
Mormon Church Sexual Abuse Lawsuit News & Update - November 2023

One of the latest developments in the Mormon church sexual abuse lawsuits centers around the trial and conviction of Michael Adam Davis in a Minnesota court in May 2022. Davis, a former leader of the Mormon church, had been a registered sex offender – convicted three times in Utah – before moving to Minnesota and attaining the role of Elders Quorum President at an LDS church in the state. The court heard that Davis used his position to gain the trust of a minor – a 13-year-old boy – whom he assaulted. Davis was convicted of all charges against him, including two counts of first-degree criminal sexual conduct, and he awaits sentencing at the time of writing. While the individual case is shocking, critics have asked how a registered sex offender in one state can so easily be installed in a position of power in a Mormon church in another.
Mormon Church Sexual Abuse Claims
As with other churches and religious sexual abuse scandals, one of the main issues in the Mormon church is how sexual abuse claims are handled. For instance, back in 2018, a Utah woman, Kristy Johnson, accused the Mormon church of having knowledge of the child sexual abuse carried out by her father against her four siblings. Johnson went as far as to say that the Mormon church, which employed her father, has a culture of protecting sexual predators. The LDS was not named as a defendant in Johnson's civil lawsuit, but the press conference made national news and shone a light on the alleged practices of silencing abuse victims within religious organizations. All too often, protecting the reputation of the church and its hierarchy seems to be given precedence.
Mormon Abuse Lawsuit Cases
Several high-profile sexual abuse lawsuits have been launched against the LDS in recent years. In fact, large cash settlements have been paid out by the church over the last 25 years to settle claims of sexual assault. This includes a $3 million payout in 2001 to an Oregon man who claimed he was sexually abused as a child by a member of the church. Since then, many more lawsuits have been filed against the church and its leaders. While the Mormon movement is centered in Utah, where almost 70% of members reside, it has churches and members in every state. As such, the LDS sex abuse lawsuits are a national issue, with high-profile sex abuse lawsuits litigated in states like Hawaii and Minnesota. The biggest question for Mormon abuse lawsuit lawyers is what was known by senior members of the organization. Were Mormon church leaders involved in a widespread sexual abuse coverup? The Mormon church claims that it does more than any other religious denomination to prevent and report abuse, pointing to its 24-hour national abuse hotline launched to advise bishops* and other members on how to proceed when hearing of suspected abuse. The problem, say critics, is that information about this hotline is not shared, so we do not know how many potential Mormon sex abuse cases there are, nor how many cases have gone unreported.
*Please note that the role of a Mormon bishop differs significantly from that of a Christian bishop. In the LDS, this position is more akin to a pastor or priest who has authority over a congregation in a geographical area. Moreover, the role of a bishop can differ among different sects of Mormonism. For instance, in some denominations, the bishop is called from the wider congregation to serve an elected term (ranging from four to seven years). This is important to understand in the context of the Mormon sex abuse cases as, broadly speaking, Mormon bishops do not operate on the same level of church seniority as their Christian counterparts.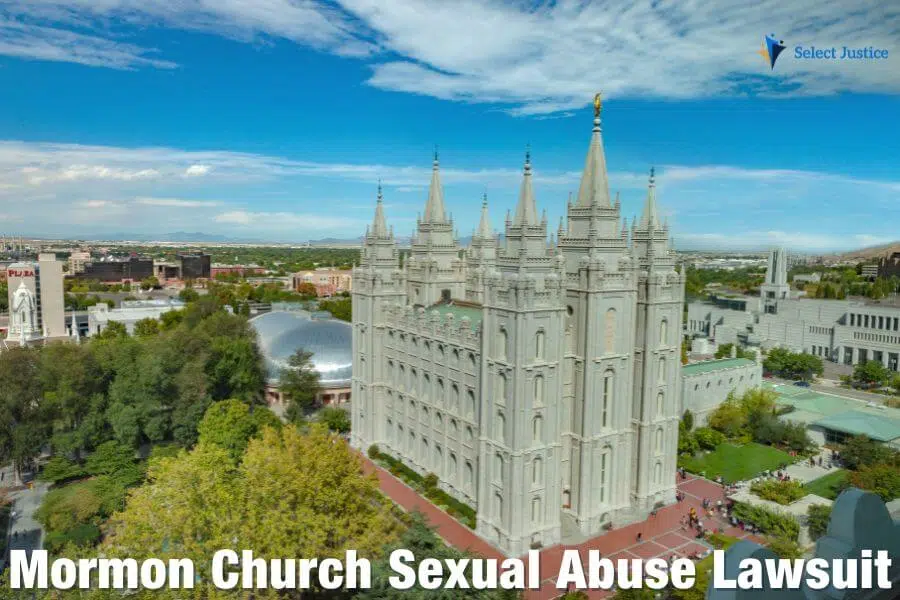 Mormon Victim Abuse Lawsuit
Right now, we do not know the scale of sexual abuse within the Mormon church. Some of the cases of sexual abuse have been highlighted by MormonLeaks, a campaign group and watchdog website, which has leaked dossiers and videos showing evidence of child abuse within the church. These leaks have led to litigation. Other sex abuse lawsuits have been brought by individuals. As with other religious denomination sex abuse scandals, it is possible that there are 100s of Mormon sex abuse survivors who have not yet come forward. We may be waiting for that tipping point moment, as seen with the Southern Baptist Convention abuse scandal or the Roman Catholic Church "Spotlight" investigations which led to concentrated and coordinated efforts to hear survivors' stories and pursue compensation on their behalf.
Mormon Sex Abuse Cases and Stories
The claims of sex abuse against the Mormon church over the last 20-25 years have been varied in terms of the type of abuse, the links with the perpetrators to the church, how the church leader reacted, and where and when that abuse took place. As such, there isn't yet a typical blueprint for a Mormon sex abuse case. One of the most high-profile cases was that of John Bishop, a former LDS Church Mission President, who was recorded on film sexually assaulting McKenna Denson. The lawsuit on behalf of Denson was an important one as it not only highlighted the actions of a predatory individual like Bishop but also served to shine a light on the actions of the church in how it mishandles sexual abuse allegations.
Child Abuse in the Mormon Church
It's important to recognize that there are Mormon sexual abuse cases for both adult abuse and child abuse. These include:
Please note that the above represents a small selection of child sex abuse cases litigated against members of the Mormon church.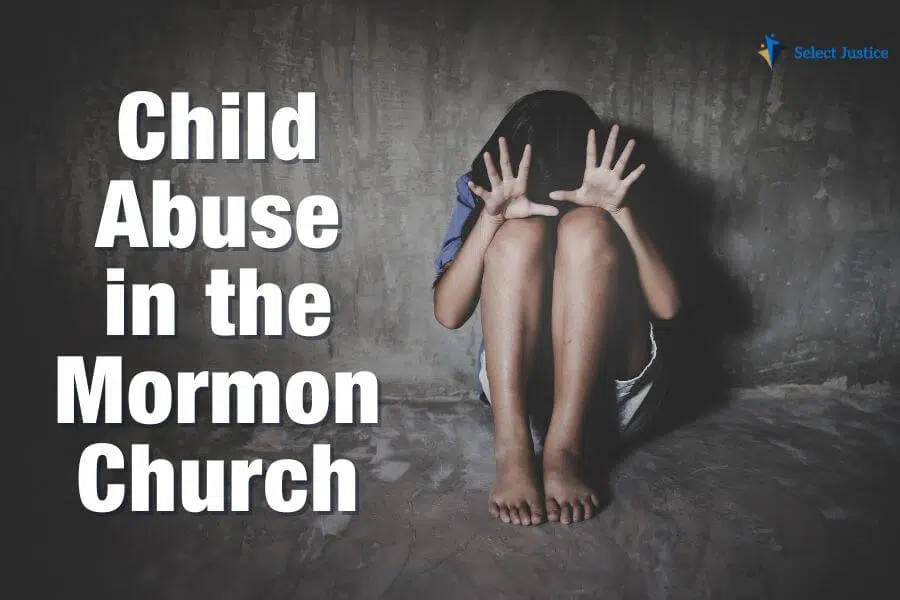 Mormon Church Sexual Abuse Statistics
One of the issues we have with reporting sexual abuse statistics for the Mormon church is that we do not know the scale of the problem yet. Some of the reporting issues are structural, such as the fact that many positions in the church can be taken short-term by unpaid volunteers. This raises the issue of accountability. There are also cultural issues, with the emphasis in some church teachings put on forgiving abusers rather than punishing them. And, there are also issues of legality. In 2020, Federal law to compel members of the clergy to report sex abuse crimes to the police was struck down by Utah lawmakers. All of these elements combine to make it difficult to create a database of reliable LDS church sex abuse statistics.

Free Case Evaluation
If you or a loved one were a victim of improper sexual behavior by a Mormon church member, we can help you fight for your rights and compensation.
Mormon Sexual Abuse Lawyers
If you or a loved one have been affected by sexual abuse by someone linked to the LDS church, then it is advisable to speak to a Mormon sex abuse lawyer. Sex abuse lawsuits are, of course, sensitive issues, so your claim will be dealt with confidentially. Specialist Mormon sexual abuse law firms have a proven track record of pursuing lawsuits to secure compensation for religious sex abuse survivors and can handle your case with the sensitivity and care required. As we have mentioned, we do not know how widespread sexual abuse is within the Mormon church. Having survivors come forward can help us get a clearer picture of the issues, ensure perpetrators are punished, and potentially prevent abuse of future victims.
Several news reports have mentioned the issue of Mormon sex trafficking. For example, an LDS bishop was arrested along with a group of other men (not necessarily affiliated with the Mormon church) in July 2019. The arrests, as reported by Fox News, were made after a sting operation in Utah, with law enforcement officers posing as minors and prostitutes. The LDS bishop, David Moss, had previously been under investigation for on-duty sexual relationships in Georgia, where he served as a police officer working in vice operations. As Michael Davis mentioned earlier, critics have asked how it is possible for someone with huge question marks over their conduct in one state to simply move to another state and take up a position of authority with the Mormon church, allowing them to attack again.
Mormon Church Sex Scandal
Arguably the biggest scandal to hit the Mormon church was linked to the activities of the FLDS (Fundamentalist Church of Jesus Christ of the Latter-Day Saints) and its leader, Warren Jeffs. The FLDS "President and Prophet" Jeffs, who is serving a life sentence in prison, had several sexual assault convictions and many more allegations against him, leading him to be named on the FBI's Most Wanted List. The FDS is a polygamous church, and Jeffs is known to have had at least 68 wives. To be clear, the FLDS and LDS are entirely separate, having split into separate denominations over 100 years ago. But the cult-like activities of the FLDS and the series of sexual assaults, including assaults of minors, carried out by its leader continue to cast a shadow over the wider Mormon community.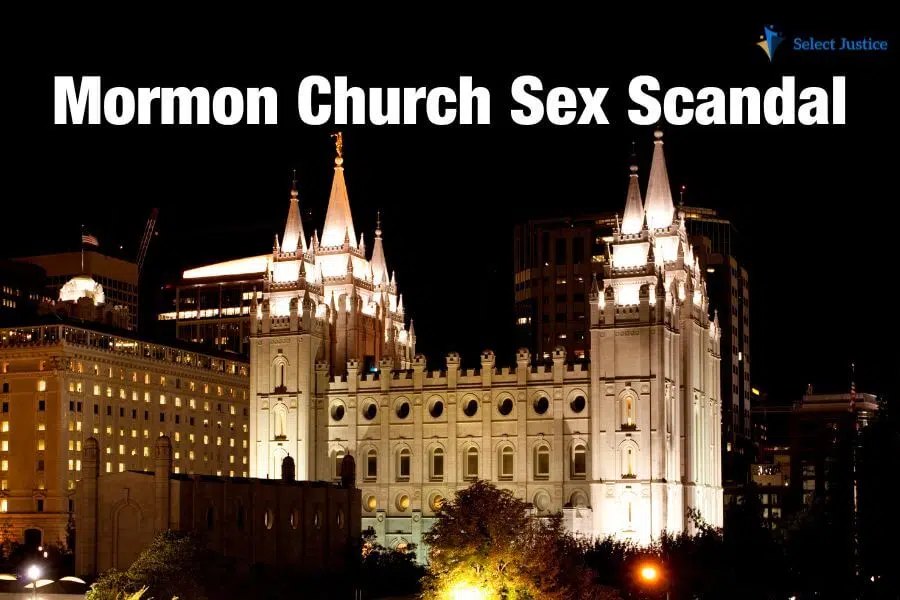 Mormon Church Sexual Abuse Lawsuit FAQs
What is the Mormon Church Sexual Abuse Lawsuit about?
The lawsuits for Mormon church sexual abuse crimes are a response to serval revelations that have been uncovered over the past couple of decades. These include allegations of coverups by leaders in the church. As such, Mormon sexual abuse attorneys are asking for others to come forward to join the LDS sex abuse lawsuits to receive compensation.
Is there sexual abuse in the LDS church?
Yes. Like other religious denominations, the LDS (Mormon) church has been hit with reports of sexual abuse by members and subsequent coverups.
Do Mormon bishops have to report abuse?
Yes and no. Like everyone else in the United States, Mormon bishops must comply with local laws. However, reporting depends on the laws of the state. Utah, which is the center of the Mormon church, does not require that bishops report sexual abuse to the authorities, although this is being challenged by local lawmakers.
What do LDS bishops have to report?
Again, it depends on the state. No fewer than 44 states in the United States have some sort of law offering "ecclesiastical privilege." Broadly speaking, this means that religious leaders are not always required to report to law enforcement when they learn of abuse cases.
Find out if you qualify