Last Updated:
July 1, 2023
The Link Between Belviq and Cancer
After the FDA approved Belviq it mandated that the drug undergo a 5-year clinical trial to make sure it did not have long term cardiovascular health risks. The Belviq clinical study did not show the drug caused heart problems but it did show that Belviq proved to have the risk of cancer after taking it. 
The Belviq lawsuit is only just beginning. People who wish to file a Belviq pancreatic cancer lawsuit or pursue justice after developing any other type of cancer after taking the drug should seek advice from a lawyer who specializes in medical liability, personal injury, or product liability cases.
If you or a loved one took this drug and developed cancer, you may be able to file a claim and receive compensation for medical costs and suffering.

Free Case Evaluation
If you believe that you were harmed by Belviq, we can help you fight for your rights and compensation.
The FDA requested the withdrawal of Belviq and Belviq XR (lorcaserin) from the market. The reason the FDA gave: Potential risk of cancer outweighs the benefits. Safety clinical trial shows possible increased risk of cancer with Belviq and Belviq XR.
Although Belviq (Loracaserin) was approved it came with concerns. When the FDA did approve the drug, the Public Citizen's Health Research Group called the approval reckless. The group also noted that Belviq FDA approval was given reluctantly because of the cardiovascular health concerns around the medication.
The FDA mandated a study to assess the drug's impact on cardiovascular health, as previous studies had linked the drug with heart valve problems.
The Belviq FDA approval date was June 27, 2012. The drug was limited to prescription use only. It was indicated for patients with obesity (BMI 30 or greater) as well as for people who were overweight (BMI 27-29), and who had at least one weight-related condition including high cholesterol, type 2 diabetes, or high cholesterol.
Belviq Lawsuit News Update - July 2023
People who developed cancer after taking Belviq began filing lawsuits shortly after the drug was recalled. The cases are ongoing, and are in the early stages. To date, there have been no verdicts, nor have there been settlements.
July 1, 2023 - FDA withdraws weight-loss drug Belviq and Belviq XR from the market.
March 1, 2023 - Mayo Clinic update - Belviq (Lorcaserinint) side effects update.

February 1, 2023 - After FDA flagging cancer risks, Eisai will take Belviq, an obesity drug from the U.S.

January 1, 2023 - After FDA flags potential cancer risks, Eisai will take Belviq, an obesity drug from the U.S.
November 21, 2022 - Belviq Update November 2022 - Uses, Side Effects, and More.
September 1, 2022 - 4 Medications doctors will never prescribe again - Belviq for weight loss is one of them.
August 1, 2022 - Researchers show effectiveness of migraine drug in weight loss.
July 1, 2022 - The FDA is proposing that all drug products containing lorcaserin hydrochloride be added to the withdrawn or removed list under sections 503A and 503B of the FD&C Act.

June 1, 2022 - Belviq XR Side Effects:

Nervous system: Headache, Dizziness
Cardiovascular: Hypertension
Psychiatric: Anxiety, insomnia, stress, depression/mood problems
Hematologic: Decreased lymphocyte count, decreased hemoglobin
Endocrine: Hypoglycemia
Respiratory: Upper respiratory tract infection

May 1, 2022 - U.S. Department of Justice, Drug Enforcement Administration Diversion Control Division, Drug & Chemical Evaluation Section: Belviq (Lorcaserin) is the list of Scheduling Actions Controlled Substances Regulated Chemicals.
February 1, 2022 - Cleveland Clinic - Belviq XR (Lorcaserin) side effects list update.
January 1, 2022 - National Library of Medicine - Belviq (Lorcaserin hydrochloride hemihydrate) Chemical and Physical Properties.
February 13, 2021 - FDA requests the withdrawal of the weight-loss drug Belviq, Belviq XR Lorcaserin from the market. F.D.A. has requested that the manufacturer of Belviq, Belviq XR (lorcaserin) withdraw the drug from the U.S. market because a safety clinical trial shows an increased occurrence of cancer.
February 6, 2021 - Eisai Inc. announced that it will voluntarily withdraw from the market and discontinue sales of Belviq (lorcaserin HCl) CIV and BELVIQ XR (Lorcaserin HCl) CIV in the U.S. This action is being taken after a request from the U.S. Food and Drug Administration (FDA), based on the Agency's recently completed analysis of data from the CAMELLIA-TIMI 61 trial.
Belviq Lawsuit

The Belviq Lorcaserin Research
The Belviq clinical study assessed 12,000 people who were overweight or obese, and who were either at risk for cardiovascular disease or already had cardiovascular risk factors. Participants took Lorcaserin or a placebo and were reassessed three years afterward. Uncovering Belviq cancer risk was not a primary goal of the study.
The results of the cardiovascular safety study were published in the New England Journal of Medicine. They were promising, as those who took Lorcaserin lost more weight than those who took the placebo while experiencing cardiovascular events at comparable rates.
When the FDA approved lorcaserin, they required the drug's manufacturer, Eisai Inc to investigate further by conducting a randomized, double blind, placebo controlled clinical trial with the goal of evaluating the risk of heart related problems. The Belviq clinical study took place over the span of five years, and involved approximately 12,000 participants.
When the study concluded, it was found that more patients taking lorcaserin received cancer diagnosis than those who took a placebo. According to the FDA, it is uncertain if Belviq increases the risk of cancer.
Researchers continued to follow Belviq study participants. Five years after the study's beginning, a troubling trend was uncovered. Ultimately, the study's findings led to the Belviq cancer warning and The Belviq and Belviq XR recall occurred on February 13, 2020.
In February 2020 The FDA requested that the manufactures of Belviq withdraw their drug from the U.S market as the results of the trial showed that people taking Belviq not only had higher occurrences of cancer but also that certain cancers began showing up more frequently with users.
In all, 7.7 percent of those who took lorcaserin developed cancer, compared with 7.1 percent of those in the control group.
Why Did The FDA Recall Belviq?
When the manufacturer complied, the FDA announced its Belviq recall 2020, stating that this action was taken because they believe the risks of lorcaserin outweigh the benefits. At the same time, it is not recommending any cancer screening or testing for people who took the drug, even though it seems Belviq causes cancer in a certain percentage of users.
Belviq is the brand name of a weight-loss drug called Lorcaserin which is manufactured by Eisai Inc. It has commonly been prescribed by doctors as part of an exercise and diet routine to treat overweight people who are considered obese. 
Medical problems due to their weight such as heart disease, diabetes, and high blood pressure can be dangerous to health and losing weight is believed to alleviate these medical problems.

Free Case Evaluation
If you believe that you were harmed by Belviq, we can help you fight for your rights and compensation.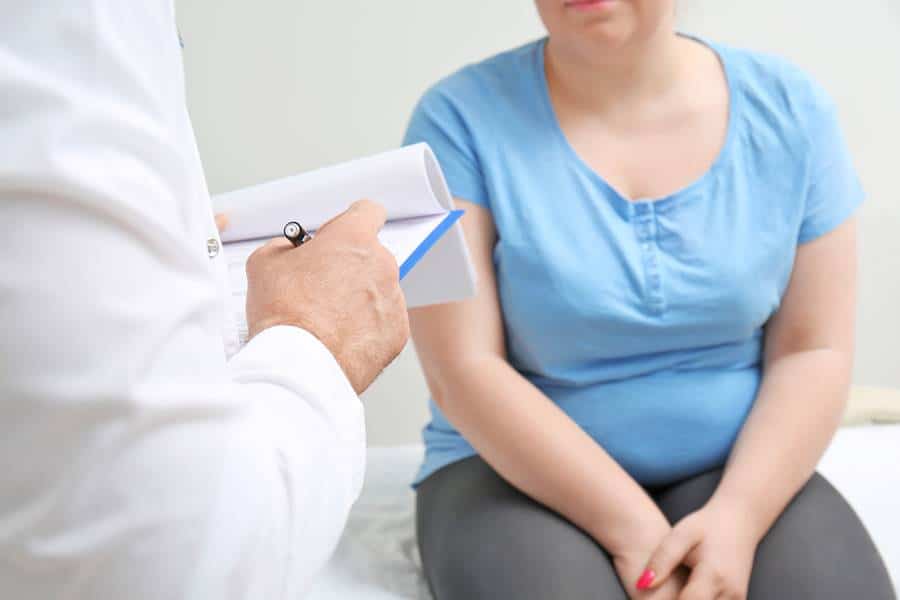 Belviq Cancer Lawsuit

How long do Belviq side effects last? These are questions we hear often. 
Drugs.com provides a complete list of side effects that can affect people who take Belviq. Complaints and common side effects include:
Anxiety
Coma
Depression
Rapid heartbeat
Nausea
Headache
Hypoglycemia
Euphoria
Nightmares
Swelling of the breasts
Unusual tiredness or weakness
Decreased hemoglobin
Lymphocytopenia
Dizziness
Fatigue
Constipation
Nausea
Increased serum prolactin
Xerostomia
How Did The FDA Approves Belviq?
The way FDA approves drugs can be problematic in part because the FDA Center for Drug Evaluation and Research (CDER) allows drug companies to use their own evidence in proving safety and efficacy prior to release. 
CDER's physicians and scientists review the manufacturer's data and labeling to determine whether the drug's benefits outweigh any known risks and if so, approve the drug for sale.
CDER does not test drugs itself, however the FDA states that CDER does "conduct limited research in the areas of drug quality, safety, and effectiveness standards."
Belviq FDA approval occurred in 2012. As with all drugs, FDA evaluated Loracaserin with an eye toward safety and efficacy, reviewing clinical trials that compared it to a placebo. The drug was approved based on existing studies – even though there were concerns about the side effects of Belviq as well as an established link between Belviq and cancer.
Can Belviq cause cancer? The company's own research suggests that there were Belviq safety issues. The manufacturer sought FDA approval for this medication despite this knowledge.
Belviq was developed by Arena pharmaceuticals and in 2007 the company conducted an animal study that indicated that the drug causes rare and aggressive tumors in rats. 
In 2010 the FDA rejected Arena's application for Belviq approval, the agency said the reasons were "due to safety concerns, specifically cancer risk." However, in 2012 the drug was resubmitted for approval and the FDA did approve the second application.
What Kind of Cancer Does Belviq Cause?
Increases in lung cancer, colorectal cancer, and pancreatic cancer were observed in study participants, leading to the Belviq cancer lawsuit. In all, 520 participants developed cancer when taking Belviq, compared with 470 who developed cancer after taking a placebo. More Belviq users died from their cancer, too: 52 of those patients died, compared with 33 from the placebo group.
Belviq Colorectal Cancer
In the CAMELLIA-TIMI 61 study cited, colorectal cancer topped the list, with 26 Belviq users developing this form of cancer. Fourteen participants from the placebo group developed colorectal cancer. It is worth noting that excluding skin cancers, the American Cancer Society places rates colorectal cancer as the third most common type of cancer affecting people in the United States.
Belviq and Breast Cancer
Lorcaserin may be connected to an increased risk of breast cancer in users. A complaint filed by Amy Davis, who was prescribed Belviq (locaserin) for weight loss in August 2017 states that the patient continued to take the drug until she was diagnosed with breast cancer in November of 2019. 
The lawsuit states that "The plaintiffs use of Belviq caused or significantly contributed to her development of breast cancer, which has permanently changed her life. By reason of the foregoing, plaintiff has had to undergo significant treatment and now requires constant and continuous medical monitoring and treatment due to the defective nature of Belviq."
Belviq and Pancreatic Cancer
16 study participants from the Belviq group developed pancreatic cancer compared with 2 from the control group. This indicates that people who took lorcaserin could be eight times more likely to suffer from pancreatic cancer than those who never took the drug. According to the Mayo Clinic, pancreatic cancer is rarely detected in early stages, as it is often asymptomatic until it has spread to surrounding organs. Unfortunately, this means detection doesn't occur during early stages when the cancer is most treatable.
Belviq and Stomach Cancer
Stomach cancer was not noted in participants in the Belviq study, however that does not mean that there is no link between Lorcaserin and stomach cancer. If you took this drug and subsequently developed stomach cancer, you may wish to speak with an attorney who can help you determine whether you have a case worth pursuing.
Bone Cancer from Belviq
The long-term study mandated by the FDA didn't result in patients with bone cancer, however anyone who developed bone cancer after taking Lorcaserin should consult with a lawyer. If there is a link between this drug and this form of cancer, people who are affected have the right to seek justice and hold the drug manufacturer responsible.
Belviq and Other Forms of Cancer
People who participated in the long-term Belviq study developed many types of cancer and in all instances, cancer rates were higher in those who took Belviq (Lorcaserin).
·       Lung cancer: Belviq – 40 cases; Placebo – 25 cases
·       Liver cancer: Belviq – 10 cases; Placebo – 4 cases
·       Leukemia: Belviq – 12 cases; Placebo – 6 cases
Further findings from the study indicated that Belviq was taken by more people with cancer cases that involved metastatic disease and cases involving multiple primary tumors:
·       Multiple primary tumors: Belviq – 20 cases; Placebo – 8 cases
·       Metastatic cancer: Belviq – 34 cases; Placebo – 19 cases
What To Do If You Are Currently Taking Belviq?
The FDA has recommended that people taking Belviq should stop taking the drug and speak with their health care professional about alternative options for weight loss programs and medications.
If you or a loved one has been diagnosed with cancer after taking Belviq, you may wish to join ongoing legal actions. Select Justice can connect you with a lawyer who is familiar with the proceedings, and who can help you explore your options and determine if you should pursue legal action.
Can Belviq Cause Cancer?
Belviq Has been linked with lung cancer, colorectal cancer, and pancreatic cancer. Furthermore, in a long-term safety clinical trial of Belviq, 7.1% of Participants in the placebo group developed cancer compared with 7.7% of participants in the Belviq group.
What Are The Side Effects of Belviq?
Belviq Side effects include dry mouth, nausea, headache, dizziness, Constipation, and tiredness. People who take medication for diabetes maybe at a greater risk for developing low blood sugar (hypoglycemia) when taking Belviq.
Additional side effects include easy bleeding and or bruising, abnormal breast milk production, mood changes including unusual agitation and suicidal thoughts, forgetfulness, inability to focus, shaking or twitching muscles, shortness of breath, irregular heartbeat, and swollen ankles, feet, or hands. Anyone who has these side effects when taking Belviq should Speak with their health care provider immediately.
How Long do Belviq Side Effects Last?
Some people who took Belviq found that side effects faded once the body became accustomed to the medication. Others found that their side effects stopped when they stopped taking Belviq.
Is Belviq safe?
The FDA has recommended that anyone who still takes Belviq should stop immediately and contact their health care provider to talk about safer methods for weight loss. if you have any concerns about your health, it's important to talk with your doctor about any symptoms you may have. Your health care provider can discuss potential screenings with you.
Despite concerns over cardiovascular complications and results from a 2007 study that indicated Belviq could cause rare and aggressive tumors in rats, The FDA approved lorcaserin in 2012. Doctor Sidney Wolfe, director of Public Citizen's Health Research group, wrote a letter to the FDA's commissioner, urging the agency to reject Belviq.
While some patients reported positive results with Belviq, others lodged complaints. Here are some examples from drugs.com.
"Was extremely optimistic in beginning, had great success in losing weight, I'd taken off 26lbs in 4 months, 155 down to 129! One thing I'd always noticed was the euphoric sensation. Also led me to have serious brain fog and slow thinking processes. I literally felt my mind was stuck in a damn cloud most of the time. Felt a few times a month like itching inside my chest, then heart palpitations, like my heart was starting to go offbeat. I never had a single day in my life before it. It's psychologically addictive. The longer I took, the less it helped me stick to diets- I gained back all. Had to have knee surgery, after I was told Belviq was safe to continue with pain meds. First time I took the pain med in conjunction with the Belviq my chest got very tight and felt not enough air in lungs. I almost called an ambulance. This was the last day I consumed Belviq. Not pleasant to be addicted to drug that only is effective for a small duration - you gain the weight back after going off."

"It's been almost a month and I have never been more depressed than I am now. I can't handle that so I'm probably going to stop taking this medication. Overall it's a nasty med"

"I started Belviq 3 weeks ago and it was the worse medication I've ever been on! If you have tendinitis of any sort DO NOT take this!!! I couldn't use my arm or walk without crying. I am a hairstylist who uses my arms/stands up 12 hours a day! My joints were so inflamed and haven't had a flare up in 2 years prior to taking this! Not to mention in 3 weeks I gained 4 lbs! I only took this bc BCBS wouldn't cover the one I needed because it was more expensive. Oh and fatigue/vomiting like no other! I went off of it yesterday! Totally not worth it!"

"Started the Belviq with optimism. Quickly realized this is not for me. Already depressed after fathers death a month ago, causing me to eat and gain 10 lbs in that month. The first dose made me lethargic, dizzy, unable to function my daily routine. I took 2 more days to give it a chance. I broke out in a rash during that time that looked like the shingles. I was also very nauseated and was awoken with an agonizing headache. I flushed them. Money wasted."

"This drug was horrible. My heart was beating so fast I thought I was going to die. Unreal anxiety. Could not sleep. Thought ok maybe. I'll take a second. No good. Crazy anxiety. Threw the bottle out. What a waste of 300 bucks."

Belviq Class Action Lawsuit
Many people wonder, is the Belviq lawsuit a class action lawsuit? The answer is no. In a class action lawsuit, a large number of people pursue the same lawsuit after having suffered the exact same damage.
Active Belviq lawsuits are being consolidated into a mass tort case, which is a legal proceeding that involves a large number of people with their own cases with various injuries.
If you're curious about the difference between Class action lawsuits and mass tort lawsuits, you can
read our guide
for full information.
Although the Belviq lawsuit is a very new case there are many people who have begun filing claims. If you took this drug, a Belviq lawyer can help you seek justice. You can get a case review quickly and easily with our form below.

Free Case Evaluation
If you believe that you were harmed by Belviq, we can help you fight for your rights and compensation.