Everyone deserves to work in a safe environment and employers are
legally required to provide a workspace that is as safe as possible.
What is Employer Negligence
Every employee has basic rights to safety and care while at work. While not every work environment may be able to ensure 100% safety it is still the responsibility of every employer to take all necessary precautions to uphold a duty of care to all employees of the company.
When an employer fails to take the steps needed to ensure safety in the workplace this negligent behaviour can lead to employee harm, illness and in some cases even death.
Employer Negligence Lawsuits
Maritime work tends to take place in more high risk environments and workers are more likely to suffer injuries then almost any other industry.
Prolonged asbestos exposure can cause cancer. Workers may be heavily exposed to the inhalation of asbestos during renovations, repairs, or demolitions.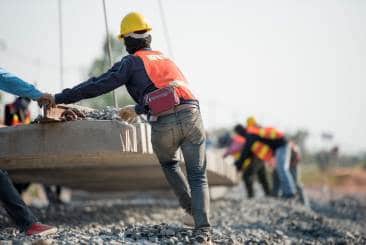 This inherently dangerous industry has the potential for many serious injuries yet most are not properly covered by workers' compensation and employer negligence is usually to blame.
What Are The Different Types of Employer Negligence
Many people associate Employer Negligence with only physical harm or injury but in fact there are many different ways that an employer can be negligent with regards to employee safety and this can even include the sexual harassment of one employee by another.
Some of the most common types of employer negligence are:
Negligent Hiring.
Appropriate health and safety training was not provided.
Negligent employee retention
Equipment and Machinery not maintained at safety standards.
Unsafe work environment.
Violations of safety codes.
Work related illness
How Can I Make a Claim For Employer Negligence
When an employer does not consider the basic rights of the worker, negligence can occur and if this has happened to you, Select Justice can help you fight to hold your employer responsible for their actions. 
Your employer has a responsibility to not only you, but to all of their employees. Making a claim against your employer will ensure you get the compensation you deserve and will also help ensure the safety of your colleagues. 
To make a claim you need to speak with a legal professional specialized in employer negligence. Contact us today and we will help you get the process started with expert legal counsel to assist you in your claim.