When Routine Medical Care Outcomes Are Anything But Routine
What is Medical Malpractice
By definition, medical malpractice is a situation whereby a patient is harmed by a healthcare professional. More specifically, malpractice refers to care or treatment that results in an injury or even death due to healthcare provider negligence or recklessness.
The one common attribute in any medical practice case is that the medical professional's course of action fell short of the acceptable standard of treatment and care expected.
Not every case whereby a patient's condition worsens is eligible for filing a claim for medical malpractice. Only when the basic standards of care were not met, either due to recklessness or outright negligence, can patients claim their rights in malpractice lawsuits.
Medical Malpractice Lawsuits​
Birth is all about happy beginnings, but not every birth starts out this way. Whether an injury to the mother or child, victims of birth malpractice are fighting healthcare providers for justice.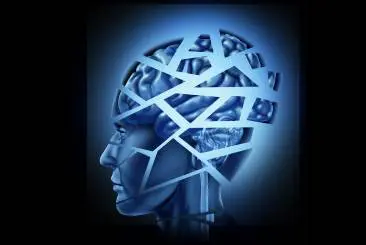 Negligence in the emergency room, operating room, or birthing room can cause permanent brain damage and be responsible for lifelong pain and suffering. 
When loved ones residing in nursing homes are victims of negligence or intentional abuse, the results can be fatal. If impacted, join thousands of other nursing home abuse victims pursuing justice.
What You Need to Know About Medical Malpractice
If you or someone you care about has been injured due to medical malpractice, take the following steps against medical practitioners to claim your rights.
Identify the injury

: Before any action can begin, it is crucial to identify the actual injury or harm and discover how it happened.

Speak with the responsible party or individual

: If a healthcare professional is responsible for the injury, it is important to uncover what exactly went wrong, how it happened, and if it can be fixed. It is always best to discover if options to remedy the problem can be pursued before taking additional steps. If it is possible to reverse the damage or injury, in certain cases, the medical professional may be willing to handle followup procedures at no additional cost. This is the ideal outcome, but not always possible depending on the injury.

Speak with the professional certification board

: If the healthcare provider or professional is unable or unwilling to assist, it is best to contact the relevant medical licensing organization to understand what steps can be taken next. They may recommend additional steps or be able to remedy the situation before any additional steps are necessary.

Get a second opinion from a qualified professional

: After taking all the previous steps, getting a second opinion from a qualified professional in the field can help understand if malpractice actually took place, and if there are further steps to take to pursue justice. 

Gather all documentation and bills:

It is important to document all injuries and harm resulting from medical care and then also collect all bills and expenses related to the injury. There may also be non-financial issues like physical and emotional suffering that should also be documented.

Verify Eligibility

: After taking all the previous steps, the next steps involve discussing the situation with a professional to determine whether the conditions for taking action against a healthcare provider have been met. If eligible, a professional will guide you towards seeking justice for medical malpractice.
Who is Responsible for Medical Practice
When a healthcare provider fails to meet the basic standards of care set forth by Federal and state governments, there may be multiple parties held responsible for causing harm depending on the injury and outcome.
Ultimately, the responsible party depends on several different factors, including whether the facility or worker was accountable for the injury. This often depends on the relationship between the worker and facility.
Anytime negligence to meet basic standards of care or abuse is the factor that leads to injury, the following parties may be held responsible for medical malpractice injuries depending on the circumstances:
Doctors: Individuals responsible for meeting basic standards of care for patients.
Nurses: Individuals responsible for providing basic standards of care to patients.
Anesthesiologist: Individuals responsible for anesthesia during surgical procedures.
Midwifes: Individuals responsible for assisting during childbirth.
Dentists: Individuals who are responsible for patient dental care.
Chiropractors: Individuals who provide chiropractic care to patients.
Occupational/Physical Therapists: Individuals who provide professional therapeutic care to patients.
How Can I Take Action If I Have Been Harmed?
If you believe you have been harmed by a healthcare professional Select Justice can help you fight for your rights and compensation.
Contact Us Today and we will get you started on the path to Justice.
We will begin with a free consultation to discuss all aspects of your case. After our review we will be able to provide you with an experienced attorney who will advise you on the best course of action for your needs moving forward.